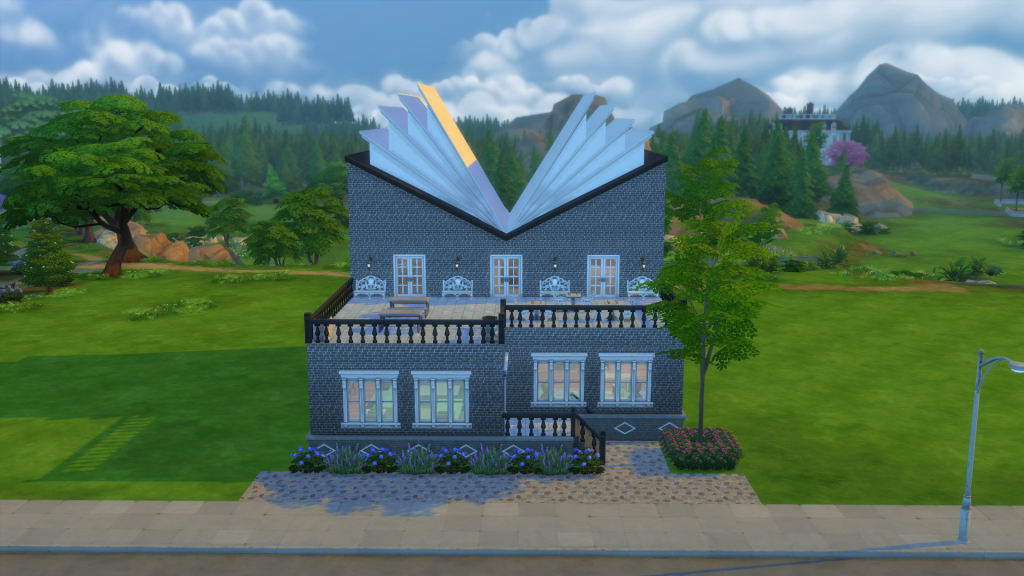 Hello everyone! It's been a couple of weeks since I've done a build for the Sims 4 Block Party Challenge. I got bitten by the "building bug" this morning and decided to give building a library a go. At first I wasn't really sure what I wanted to do with it and started playing around with the roof. After fiddling with it for a few minutes I realized what I had built started resembling an open book which would be PERFECT for a library, so I rolled with it. I'm really happy with the outcome!
This library will fit on a medium sized lot and has plenty of things for your Sims to do. There are tons of bookcases, several computers, bathrooms, ample seating, and chess tables. I also made sure to have plenty of outdoor seating too because I personally love reading outside. So go on in and get your skilling on!
Don't own the Sims 4 yet? You can purchase it on Amazon!
You can download this lot on the Sims 4 Gallery. Below are some additional pictures: