Today at Gamescom, EA announced the newest expansion for the The Sims 4 Cats & Dogs! This expansion will be released on November 10, 2017.
An all new Create A Pet feature will release with this pack allowing you to create tons of different breeds of dogs and cats, including mixed breeds! Not only that, but you can paint the fur color of the pets and even customize their look with outfits.
There will also be many new interactions between your pets and your Sims as well as between your pets and other pets. Sims can train their dogs to perform tricks and pets will have their own traits.
My personal favorite addition in this expansion pack is the addition of the Veterinary career. I worked as a veterinary technician for years before having kids and the veterinary field still holds a very special place in my heart. I can't wait for my Sims to be able to become veterinarians!
We will also be getting a brand new world to explore in this expansion pack. The beautiful, coastal region of Brindleton Bay.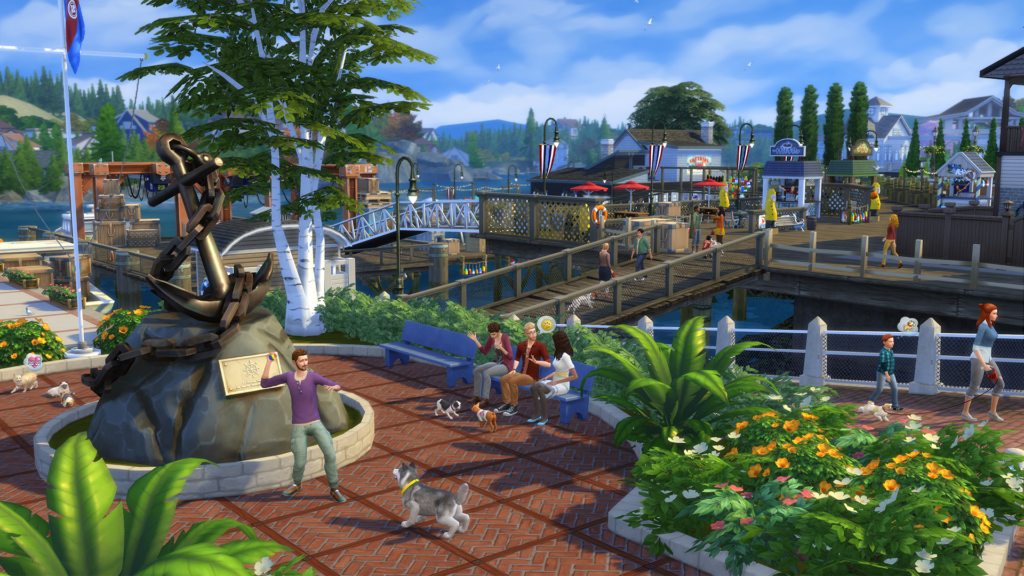 For more information, be sure to check out The Sims official blog post and the newest trailer on The Sims' Youtube channel!
Also, for those of you that are Legacy Challenge fans and fans of our challenges in general, I'd like to officially say… YES we ARE planning on adding some sort of pet aspect to the Legacy Challenge and are also hoping to do a separate pet-centric side challenge for you to enjoy as well. Once we know more about the expansion and all that it's adding we will be able to work more on the rules!